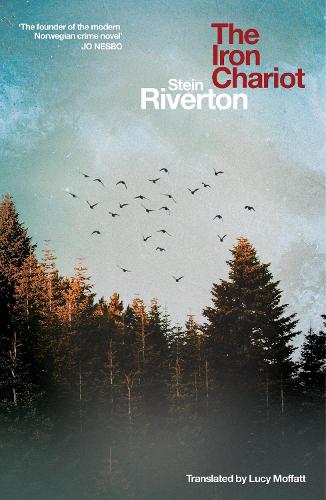 On a blazing hot summer's day, holidaymakers at a guesthouse on a Norwegian island are shocked to discover a fellow guest has been found murdered out on a desolate plain. The nameless narrator, an author, was the last person to see the victim alive; shortly afterwards, he was disturbed by a noise like 'a rattling of chains'. A local tells him this is 'the iron chariot', which is said to presage death.
Detective Asbjorn Krag is summoned from the capital of Kristiania, and sets about investigating the murder. When a similar death occurs on the plain, it is again preceded by the eerie sound of the iron chariot, which leaves no tracks. Mystery is added to mystery when the victim turns out to be a man believed to have died several years earlier.
Drawn unwillingly into the investigation, the narrator is puzzled by the enigmatic detective's apparent inaction, and troubled by unfolding events. These begin to take a toll on his mental wellbeing and he sinks into a state of dread, exacerbated by mysterious happenings at the cabin where he is staying.
So profound is his unease that he feels he must leave the island. Then Krag promises to tell him the solution to the mystery…
My Thoughts:
Voted the best ever Norwegian crime novel, written over 100 years ago this has recently been re-translated into English in a new edition.
Scandi noir is big business now, but when this clever book was first written crime fiction was in its infancy and it certainly deserves to be more widely known and read.
The unnamed narrator is firstly a witness to a murder and then becomes attached to the case by the investigating detective who requests his assistance.
The method by which the detective unravels the case, and the mystery of the iron chariot, is very clever and not one you see coming. Detective Krag, like his English cousin Sherlock Holmes, is a very smart man with a keen nose for the solution to the crimes he investigates.
This deserves to be held in the same regard as the early English language detectives from the same period and be much more widely read, the roots of Scandinavian crime writing are here.
*I was kindly sent an advance copy of this book with no requirement to review. All opinions remain my own.